If you believe you can rely solely on travel apps downloadable to your phone or iPad, then think again. Traveling does not only require a navigation system to guide you should you be lost. There are other travel matters that you should attend to, to make sure your trip goes smoothly as planned.
Have a look at these top 5 travel gadgets that will save you heaps from inconvenience and unexpected long delays. They are all handy so you have no worries about leaving that extra pair of shoe behind.
1. Grid-It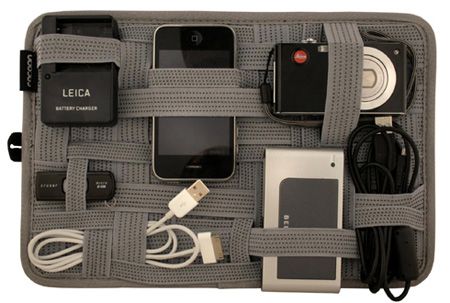 With many electronic gadgets that you find indispensable and that you just have to take with you when travelling, then it is wise to invest on an item to keep all those wires and chargers and accessories organized. Grid-It is an excellent product to make sure you find easily what you are looking for in your laptop bag
Grid-It is a simple product made up of rubberized elastic bands where you can stuck in almost any gadget from your USB cords, to your music player and even a digital camera. And for just more than $20, it's a good buy that will surely be a staple in your travel bag.
2. Travel Door Alarm
Never regret booking that cheap room at a dodgy hotel again. Grab this Door Alarm for your added peace of mind and give you that much needed sleep for tomorrow's travel adventures. This nifty security alarm gives you a loud 91 decibel alert should your door be opened without your knowledge.
3. Heys xScalePro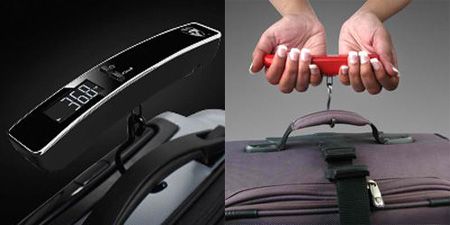 Have you ever capped a vacation with a hefty credit bill to pay for those overweight baggage? Then prevent it from happening again with this handy scale that costs less than a kilo of excess weight. Gives you an accurate weight for up to 50kg. So get one now to keep your luggage in check and you from shopping more than you can literally carry on board.
4. Extension Cord
Take one with you as nowadays hotel sockets can no longer keep up with power hungry gadgets and gizmos that travellers take with them. . Having one also means you need not take too many adaptors should you require one as one would suffice.  Will definitely prove convenient especially if your room has a socket far away from your comfy spot for working.
5. Phillips Rechargeable Power Pack
Perfect for emergencies such as delays or when someone else is hugging the last power socket at the airport. Keeps your laptop or any entertainment gadget you may have kicking for longer hours. This Power Pack boasts of 60 hours of power but of course it is likely to depend on how hungry your gadget is.