This is a Sponsored post written by me on behalf of Fellowes for SocialSpark. All opinions are 100% mine.
Fellowes Inc. has once again taken the responsibility of bringing new technology in shredder's world. And this time it is Fellowes 73Ci – created in a way to sense and react to user's needs and provide optimum results with cent percent safety.
Key Features:
73Ci is designed with an inbuilt feature to never allow paper jams. So now, no matter how hard your paper is, 73Ci will squash it in seconds without losing its pace.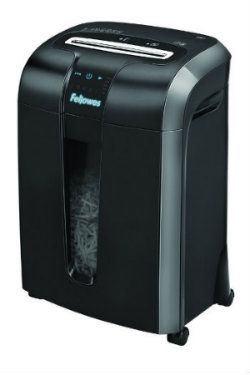 Jamming is considered to be a substantial problem in shredders, but Fellowes is the only brand that has eliminated this issue a long ago. With every new shredder, it keeps on improving this technology. There are other companies in the market which offer no jam guarantees, but no one is able enough to compete with Fellowes in this department.
Safe sense technology allows 73Ci to stop shredding once human hand touches the machine. It means that shredder can't harm you with its blade.
You must have heard stories from your colleagues, how they got themselves hurt while shredding, even they were very careful during the whole process. However, Fellowes 73Ci comes with the safe sense technology to never hurt you even if you are not careful while shredding.
Brand new 73Ci is also a real energy saver as it contains an energy saving system. This latest edition will save energy in both cases i.e. when it's being used and when it's on standby.
Paper shredders are free of maintenance cost; you have to spend money once when you buy. Moreover, it costs you very little on electricity. New 73Ci comes with an efficient energy saving system that minimizes electricity consumption.
The touch sensitive screen allows you to use the menu effortlessly. In this age where touch technology is widely in use, easy navigational menu was much needed. Touch screen improves your interaction with the machine and also makes it fun to use.
Fellowes 73Ci comes with the most up to date heavy duty cross blade which shreds the paper in to 397 divisions. It literally makes it impossible to restore any word from a paper that visits 73Ci. These blades work in multi direction on a paper, which means cutting it down horizontally, vertically and diagonally. The purpose behind multi-directional attack is to make such small particles out of a paper that even an "a" does not survive.
Fellowes 73Ci is an excellent device as per looks and design. It will enhance the overall appearance of the table or the corner where it is placed. Fellowes 73Ci will not only work great, but can serve as a show piece too.
Availability and Cost:
Now you want to get your hands on 73Ci as soon as possible, here is a good news; it has been available in the market and at online shops since January 2013, and you can get it for $200. Buying online is as easy as 123 and the price is also reasonable, so what are you waiting for?
More About Fellowes Inc.
Fellowes Inc. is a pioneer in shredder technology and created first personal shredder in 1990. Today, it holds the top position in the market of personal shredders. It has earned the forefront due to its innovation. The shredders developed by the company are easy to use, safe, fast and jam free.
Paper shredders aren't the only specialty of Fellows, it also manufactures other office products like: binding equipment, storage boxes, desktop and technology accessories. The company was initiated by Harry Fellowes in 1917. Its first job was to produce storage boxes only for office use. James Fellowes, Chairman and CEO, is the grandson of Harry Fellowes. He joined company in 1969 and became president in 1983. The company also changed its name from Bankers Box to Fellowes Inc. to cater the wide range of products that it started producing.
Verdict:
Paper shredders are very crucial for any organization. They assist office staff in many ways; for instance, they can dispose of all confidential documents of valuable clients, allow a company to follow the law imposed by FTC that says to dispose of all the information obtained from customers, save time and also contribute a great deal to the environment as it allows paper recycling.
So, what technologies within the 73Ci excite you the most? Feel free to share your thoughts with us.